According to the Singapore Cancer Society, cancer is the number one killer in Singapore! 1 in 4 Singaporeans dies of cancer. Every day, 12 people die from cancer and 28 people are diagnosed with cancer.
There are many things you can do to prevent cancer from happening to you:
Quit smoking | Eat lesser red meat | Exercise regularly | Healthy lifestyle | Apply sun screen | Go organic | Regular health screening | Fight pollution | Wear PPEs | Smile & stay happy | Fight obesity | Reduce alcohol intake | Raise cancer awareness
Treatment may have many undesirable side effects. For me, the salvage chemo treatment has caused patchy hair loss, a second time for me. The following illustrates why prevention is better than cure!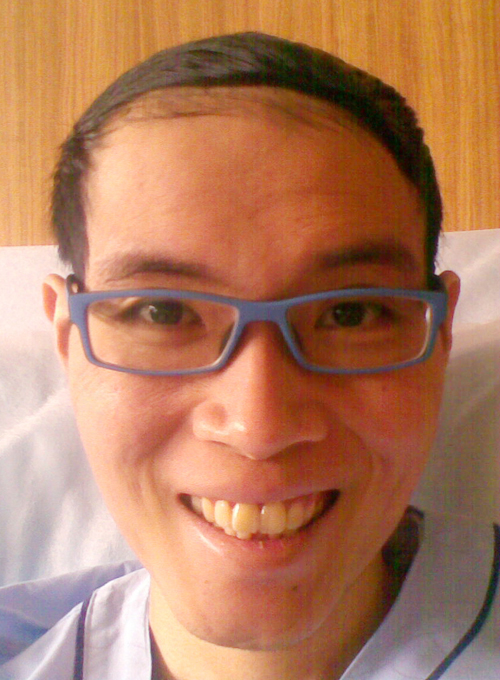 After showering, I looked like an old man!
My fingers run through my hair and I collected this!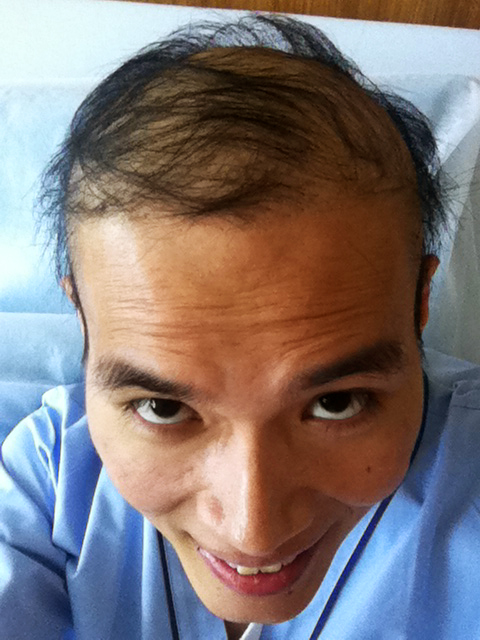 I made a mess on my head.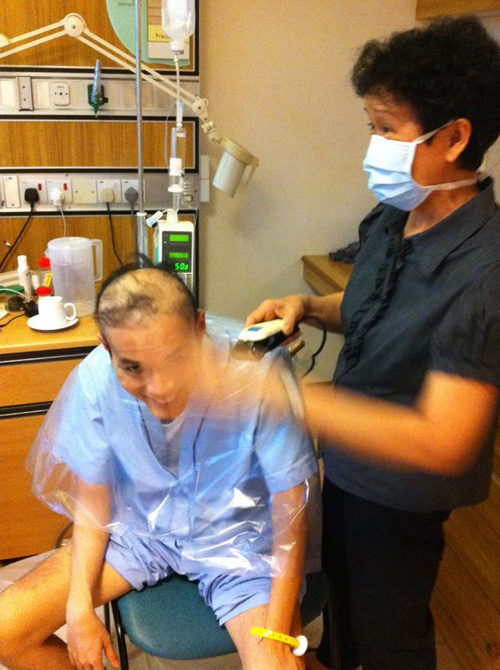 I decided to tidy things up a bit, with mum's help.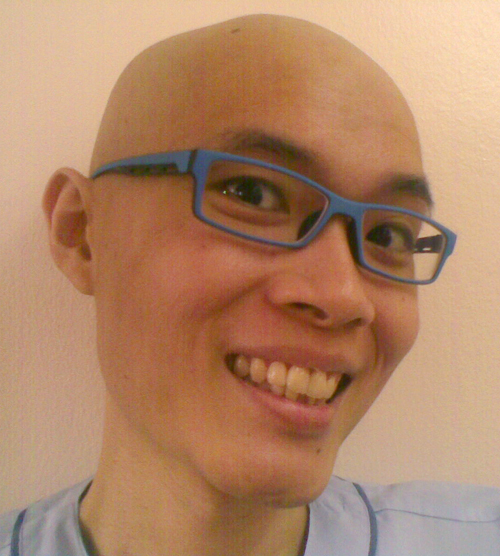 Now this is what I call neat and tidy!
Don't wish to be bald like this because of chemotherapy treatments? Get something done today!
4 February 2012 World Cancer Day – Stand Up and Do Something
Help spread the message!