Day 1 – 4
These four days were like a short recovery period post-chemotherapy. Those awful side effects that were making me sick were more or less gone and I did not feel physically weak as before. However, the nurses warned me of the upcoming mucositis and sore throat which most patients experience a few days after Day 0. FYI, mucositis results in painful ulcers and inflammations on the mucous membranes of the entire gastrointestinal tract. As a result, I was told to follow the saline and caphosol gargle schedule strictly.
Besides preparing myself mentally for the incoming second (and hopefully the last) wave of side effect, it was also time to load up with lots of food to compensate for all the vomiting and poor appetite during chemo and after mucositis sets in. My responsibility for those few days was to eat as much as I could!!! Thanks to Marcus, the dietitian, I knew how much I was consuming and how much more I had to take in terms of the milk supplements. And even greater thanks to SSN Eunice who taught me that by freezing the packet of Ensure for about 3.5 hours, I would get a 'dessert' close to ice-cream!
Meanwhile, my white blood cells, platelets and haemoglobin levels were dropping fast, which was expected.
Day 5
The back of my throat was already red and today I felt a small pain when swallowing my own saliva. Also experienced a short pain every time I pee. To make things worse, I had a strong urge to pee like every 20 minutes. At times the urine looked red as if there was blood, though a simple dip test showed negative. Laboratory test showed no signs of urinary tract infection as well.
Day 6-7
White blood cell count was dead low and fever sets in now and then. Was quickly given antibiotics to treat the fever. Magnitude of sore throat worsen.
Day 8-10
The pain along the throat was hard to swallow. I was forced to switch to liquid diet which consisted of Ensure, Ensure Plus and Resource 2.0. Even so, I had to force the viscous milk down, each time taking at least half an hour to complete a pack of about 200ml. Drinking the milk seemed to increase mucous production and I had to swallow my saliva more often, increasing the pain. At last, I requested for morphine, hoping it would ease the pain. But, no it did not help, not even with an increased dose. The pain aggravated as predicted by Dr Linn, I stopped talking and regularly spat out my saliva instead of swallowing it. I was given the option to have tube feeding but I rejected the idea as the nutrients absorption is poor. I took the pain so my body could gain, afterall, no pain no gain!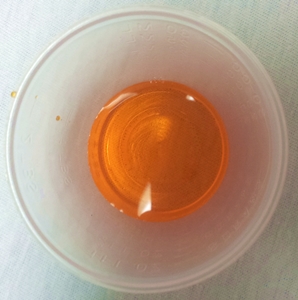 The orange flavoured morphine syrup was probably the best tasting medicine among all, but it caused drowsiness, hallucinations, nausea and bad dreams. I hardly get a decent sleep at night, I was either choking on my saliva or waking up from nightmares.
Day 11 – 18
Requested to stop morphine and switch to Fentanyl patch because I disliked the dopey effect from morphine. However, the patch did not ease the pain either. Day 13+, my wbc showed a significant jump to 0.92 (from 0.32). Most importantly, my platelets showed an increment from 31k to 45k – a sign that engraftment has taken place. But engraftment could only be confirmed if the increment is stable.
Day 14+, platelets went up further to 68k, that's engraftment for sure! Mucositis improved gradually as the blood counts improved and I could include soft food in my diet. A pity, the chemo seemed to have disconnected my taste buds from me, I could not taste what I was eating. SEN Giam told me usually patients' taste would only improve around Day +40. ZOMG!
Day 16+, doctor ordered a change of IV Cyclosporine to oral form and stopped my hydration drip! If my counts are stable, I could go home soon. That was definitely music to the ears. The doctors kept me under observation for another two days and I finally got discharged on Day +18.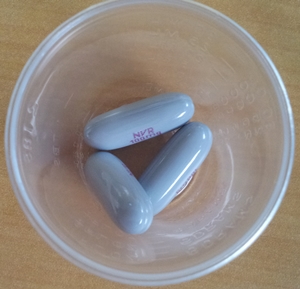 Cyclosprine is also known as the "smelly drug". I can't describe how bad it smells but it's bad enough to induce vomitting.
The entire stay of 26 days was much lesser than the estimated 6-8weeks! In the last week of stay, Dr Teh commented on my determination to recover as the nurses reported that I took over an hour to complete my meals. I really wanted my cells to have the daily required nutrition so that I could get well soon. My effort paid off!
Very thankful for Ward 77 nurses who came over to visit me and give me their support after work, and the many friends who texted me to check how was I doing.
Confirmation about my discharge was given in a short notice. Appreciate mum and brother's effort in doing a quick spring cleaning the day before I return. I am also grateful that Keong came to fetch me home as my family went to pay respect to my late father and grandparents. It's good to be home, always, with your loved ones.