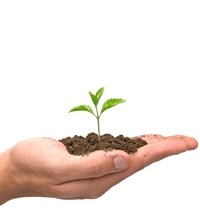 34 days of confinement and I am finally discharged from SGH! This is quite an experience for me, a life changing one.
I remember the scene that mum teared when I told her it's leukaemia. Devastated. It's so cruel that she has just accepted her husband's stage 3 lung cancer, and now, she has to accept her youngest son's new diagnosis. The sight and thought of her crying breaks my heart. I knew to make her smile again, I have to be strong and positive – and it works! This is the power of positive influence!
Although the statistics for AML patients to going into complete remission look promising, I felt a need to have my girlfriend reconsider about our relationship. Qipei knew about the possible outcomes, but she believed in me. We want to go through this together and I am certain it will further strengthen our relationship.
The first cycle of chemotherapy (a.k.a. induction chemotherapy) aims to bring the disease to remission. Cytarabine and Idarubicin were administered, both intravenously, for 22 hours over 7 days and 3 boluses over 3 days, respectively. Of cos, anti-nausea and anti-vomiting (antiemetics) drug was given prior to chemo to prevent any nauseous feeling or vomiting. This cycle was rather gentle on me – only experienced bloated tummy and dry skin. The gassy stomach was relieved towards Day 7 and there was moisturizer for dry skin.
My platelet counts dropped after chemo and brushing teeth was a no no! There was an occasion after rinsing my mouth, in front of the mirror, I noticed some bits of cookies stuck in between my teeth. My itchy finger removed it and fresh blood flowed out from the adjacent gum. In the subsequent two days, my gum bled at various locations and they just refused to clot until what felt like a blood gelatin formed. I tried to remove these gelatin with my tongue and my poor gum begun bleeding again. The pseudo-jelly salty-iron tasting blood in my mouth was really yucky! I learned my lesson to go on soft diet and not disturb any clots when my platelet counts are low.
I was prepared for hair loss and I thought it really does not matter to me. First, it was finding strands of hair on my pillow in the morning. Next was seeing loose strands of hair on my palms after shampooing. The ultimate was when I sat on my bed and shook my head vigorously, strands of hair just fell off. I laughed. Then I botak-ed myself with mum's help. It was cooling and not so demoralizing anymore.
A few days into chemo, I began to inform a few close friends. They came with well wishes, food, entertainments and good companionships. It was really heartening and morale-boosting for me – I wasn't fighting leukaemia alone! A particular support that I must mention is from LeRoy and his family. Aunty Susan, LeRoy's mum, blessed me with some wellness products to complement with my treatment. She also cooked a variety of healthy vegetarian dinners and delivered them to me almost every evening. And of cos, there were lovely messages from friends who could not make it to visit me. I felt loved and I saw genuine care and kindness from everyone. All these – priceless!
My life has changed. I am now living a life with gratitude, love, hope, and zest!