8 June is a very special day for me – it's my niece's birthday and it's also one year on post-diagnosis!
But we're only going to celebrate one event, which is Kening's birthday!
We baby-sit Kening in the day while her parents were either out at work or busy taking care of her younger sister.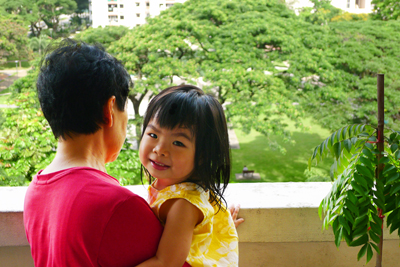 Kening enjoys being carried by 婆婆, watching the world goes by!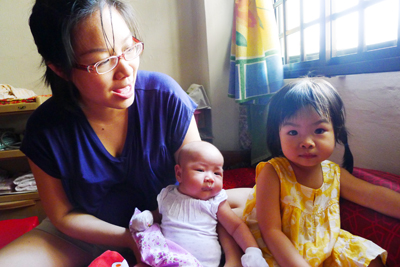 Sister came in the afternoon with Kexin and here's a little reunion for the birthday girl.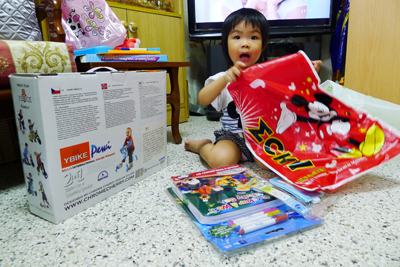 After dinner, I couldn't wait to give her the presents before her birthday cake was out.
小坏坏 gave out a few "WOW" as she opened her presents to find her favourite Mickey & Minnie Mouse.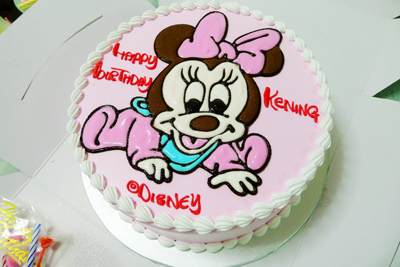 Even the birthday cake was designed with baby Minnie Mouse.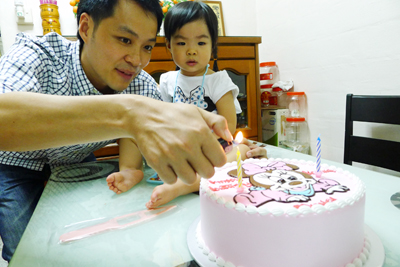 Daddy helped to light up the candles and the birthday girl was still quite puzzled about what's going on.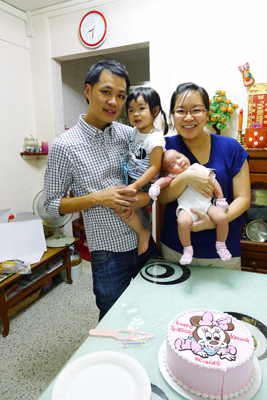 And after a quick family photo…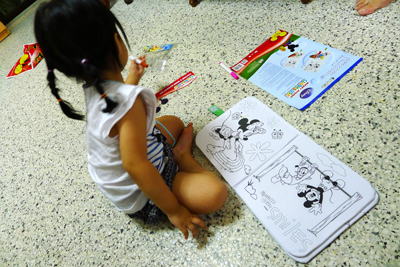 She was off to explore her Disney colouring book!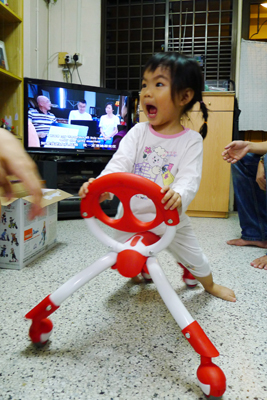 Her uncles quickly assembled the ride-on Pewi Ybike and as soon as she got on the bike.. she went "WOW" again!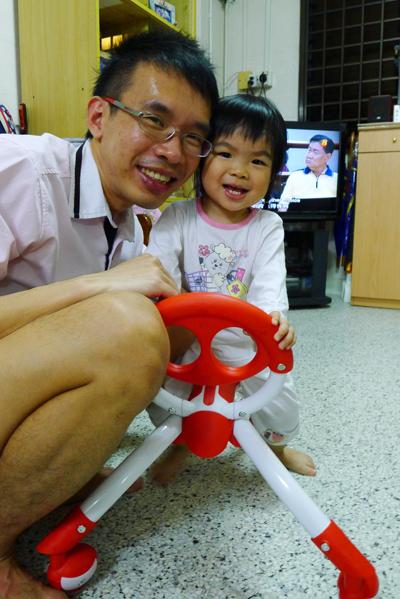 The happy little birthday girl on her Ybike and with her 大舅舅.
What a hot dog day:)