"All you need is 20 seconds of insane courage and I promise you something great will come of it."
- Benjamin Mee, We Bought A Zoo (2011)
The BMA done yesterday showed a 40% blast cells in the bone marrow. Dr Ho called me in the morning, suggesting a need for a new chemotherapy immediately. He asked for my preference,  to return to SGH today or tomorrow. I thought the earlier the better and replied "I'm fine with either days", which I later regretted.
After telling mum about the news, she asked if I could return tomorrow instead. She wanted all of us to have a dinner together tonight. I thought at most I would do a late check-in after dinner if they have a bed for me today. In my heart, I was hoping mad that both Ward 72 and 77 were fully occupied. I was unprepared and not expecting to be hospitalized this week.
The call came anyway. I negotiated for a late check-in but SSN Clarice reminded me of my condition that needed to be treated ASAP. She said I should be there latest by 4pm so that the ward doctors are still around to do the necessary admin work. I gave in reluctantly. I was reminded of what Benjamin Mee said in the movie "We Bought A Zoo". If only I took the 20 seconds of courage to call back and state my preference to return tomorrow, I would have the chance to dine with my family tonight. Boo.
This will be yet another month away from home. And for the first time in my life, I will miss a Chinese New Year reunion dinner with my family.
I was unsure how the strong chemo will change me physically. So after I had packed up, I took a couple of pictures with mum, brother and niece.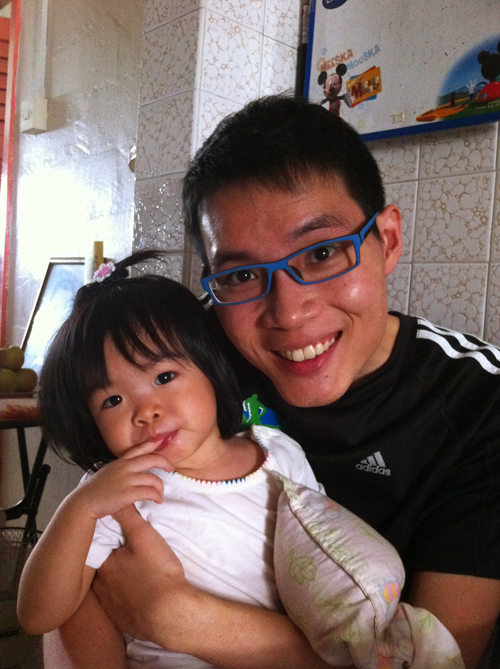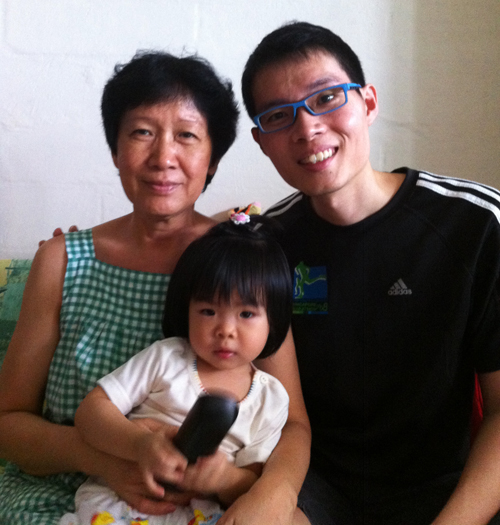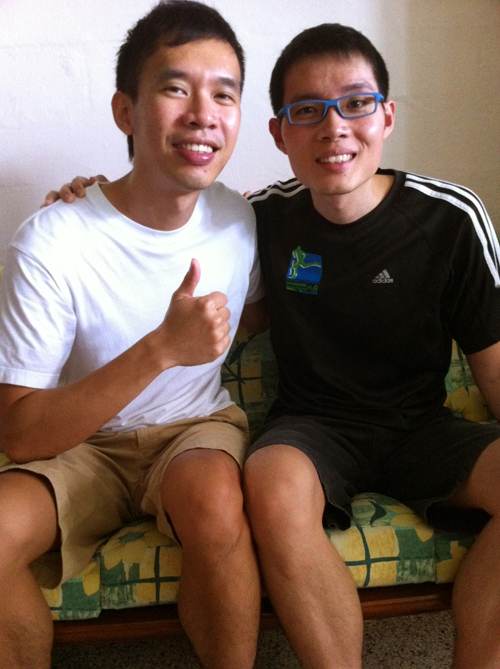 Before I left, my brother told me to get well soon and get back home soon. I nodded and walked on, feeling tears whelming up in my eyes.